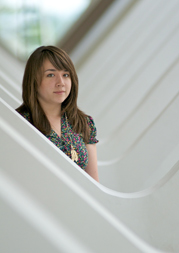 Even though Lindy is young she has an impressive list of accomplishments. She has won two Scholastic Gold Keys for Art in 2010, Gold and Silver Keys in 2007, 2008, and 2009, the Scholatic National Silver Medal in 2007, and was an American Vision Award Nominee in 2007. In addition, her work has been exhibited at the Milwaukee Art Museum a number of times, the most recent being March of 2010.
She has been photographing horses and equine events since 2005.
She's currently in the process of receiving her fine arts degree in photography.